Switched on to better heating
Infrared radiators, electrical radiators, electric towel rails and plinth heaters. Using the Wiser Electrical Heat Switch with a Smart Room Thermostat, you're in complete control of every single one.
We've even added the capability to control your electric underfloor heating with our new Remote Floor Temperature Sensor.
Sync up with your smart thermostats to control the temperature of your electrical heating. Plus, because it's hard wired, the switch can even be used to boost the signal range between other Wiser devices in your system.
No matter what type of heating you have, if you've got Wiser, you'll be taking more care of your wallet and the planet with smart heating control- with every tap of the app.

Control electrical heating devices from the Wiser Home app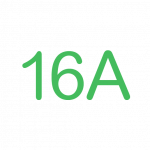 16A capabilities

Use as a range extender for the entire Wiser system (an alternative to the Smart Plug)

NEW: Control electrical underfloor heating with the new Remote Floor Temperature Sensor
One switch. Smarter heating all round
We've come a long way from the old days of night storage heaters. Electrical heating is the future of heat. As the world is moving towards electric power, you'll be lowering your carbon footprint with one switch: the Electrical Heat Switch from Wiser.
One switch per device. One room thermostat per switch. One app to control it all. You'll be able to see the Energy Savings for yourself.
It works with any kind of electric radiator and puts you in total control. This includes the likes of the electrical towel rail that dries the last-minute gym kit and the infrared panel heater that keeps things snuggly in winter. Use it to control your electrical devices as the world transitions towards Net Zero and Eco-Friendly Heating.
If your home isn't on a gas supply, you can create Smart Zonal Heating for your all-electric system. This integrates with existing Wiser systems. Moreover, the Electrical Heat Switch doesn't have to be on show, it can easily sit in a control cupboard.

Acts as a temperature sensor for underfloor heating

Works with the Electric Heat Switch for electrical UFH

4 metre cable

IP 67
Turn your Electrical Heat Switch into a smart world
When it comes to Wiser, you've got smart control of your heating, all over the house. Our entire ecosystem of products co-operates in harmony, all controlled from your Wiser Home App. It doesn't matter what you start with, you can add the products you need as your lifestyle and home demands evolve over time. Easy to manage, easy to grow, and easy to build a whole Wiser heating system for your Smart Home.