Wiser smart heating controls could reduce your energy bills by up to £200 a year*
Smart controls
Research shows that upgrading to a smart programmable thermostat like WIser from basic Class I heating controls could save up to 16% energy usage (BEAMA 2021)
Smart modes
Superior energy saving features like Away Mode, Eco Mode and weather compensation have been shown to save up to £40 a year in energy costs alone.
Smart rooms
Upgrading from basic to smart controls plus the addition of room-to-room control, like smart radiator thermostats, can save over 30% on heating and hot water bills, around £162 a year!
*% saving based on upgrading from basic Class I heating controls to a smart mult-room programmable thermostat system from Wiser and correctly utilising Away Mode and Eco Mode
Reduced carbon footprint
All our Wiser products are made in the UK and can be delivered straight to your door via Amazon.
Proven energy savings in 3 easy ways
Save 19% more energy with Wiser Radiator Thermostats
Wiser Radiator Thermostats are smart TRV's that allow you to have different heating schedules in every room of your home. TRV research by BEAMA in 2021 shows that the installation of TRV's in rooms other than the living room reduces overheating of these areas and saves up to 19% energy usage compared to the current boiler installation minimum requirements, when used correctly in accordance with good practice requirements.
Find out more about Wiser Radiator Thermostats
Reduce energy usage by 24% with Away Mode. 
This Wiser Smart Mode provides a simple way to maintain a lower temperature in your whole house while you're away from home. A scientific study conducted by the Fraunhofer Institute for Building Physics suggests that the use of Away Mode with IFTTT (presence detection) can save up to 24% on your energy bills.
Find out more about Away Mode
On average Eco Mode can save you 7% energy
Eco Mode learns how well your home retains heat and manages your heating accordingly. Schneider Electric tracked 153 households across the UK and concluded that Eco Mode can save an average of 7% per household when used correctly.
Eco Mode explained
The Russell Family
"I wasn't sure whether this would benefit us at first but I am so glad we converted, as it's so simple to use and extremely versatile."
- Lynne Russell
Read full testimonial
The Nardini Family
"We had Wiser fitted just before the start of winter and our energy consumption dropped considerably, saving about 15-20% on our gas bill."
- Marc Nardini
Wiser competition winner
Read full testimonial
Renovating No. 88
"Our youngest daughter's bedroom is particularly cold compared to the rest of the house, so it's fantastic that we are able to heat her room separately, rather than heating the whole house unnecessarily and wasting energy."
- Jess
Read full testimonial
Wiser customers see proven energy savings...
Easy to install and set up, had it fitted 2 weeks now... geofencing for Away Mode and it works brilliantly turning the heating off when away from home etc. According to the app I've so far saved around 22% energy usage" 
- Wiser customer via Amazon
Fantastic money saving tools!"
- Wiser customer via Amazon
"So simple to swap out with original and once set up fantastic to use. We have it set at 16 then just boost it now and again saving a lot of money on heating now." 
- Wiser customer via Amazon
"The system is great value for money and it saves energy by enabling you to have full control, no unnecessary heating of rooms." 
- Wiser customer via Amazon
Whenever there has been any need for support, trivial matters the support team were straight onto it, even during a weekend. Has saved ALOT of energy! Fitted to a 40 year old oil boiler." 
- Wiser customer via Amazon
Insights
Use Insights and the Heat Report in the Wiser app to better understand your smart heating system's performance, track your usage and save money every month.

Heating hours saved using Away Mode and Eco Mode
How many times the heating was turned up or down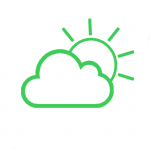 How the weather affects your heating

View heating profiles room-by-room

Learn from Insights to adapt heating schedules and save more
"The system is great value for money and it saves energy by enabling you to have full control, no unnecessary heating of rooms." - Wiser customer review, Amazon
I set Wiser up with IFTTT as well so I can have the system go into 'Away Mode' when me and my wife leave the house." - Wiser customer review, Trustpilot
"Fitted Wiser for my pensioner parents. Works very well and has dramatically cut their gas use by having the ability to control heating of all areas in the house independently." - Wiser customer review, Screwfix
Get Wiser
Discover the latest Wiser news, FAQs, top tips tips to help you get the most out of your smart home heating system and learn how to improve your energy savings.