Easier with Wiser
Controlling your home heating couldn't be easier with the Wiser app. Put it in your pocket and stay in control wherever you are, whenever you like.
Boost
Feeling chilly? Two clicks and you can boost your temperature for a selected time.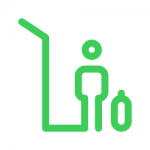 Away Mode
Whisked away for a weekend? Use Away Mode to ensure you don't waste a penny.
Eco Mode
Worried about wasting energy? This smart feature prevents over-heating.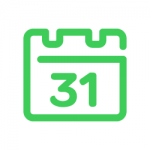 Schedule changes
Plans changed? Tweak the schedule from anywhere in the world.

Multi-zone control
Last minute guests? Heat the spare room up before you get home.
Wiser Modes
The app's integrated smart modes are designed to enhance your Wiser Heat further to maximise your comfort, convenience and even save you money. Activate via your Settings menu to start reaping the benefits today.
Eco Mode
By activating this smart feature, Wiser will learn about your home's thermal properties and how long it takes to react to changes in temperature.
By combining this with weather data, Wiser finds the most economical way to run your system, ensuring you never waste energy and money over-heating your home.
Away Mode
If you're heading out and don't want to waste money and energy, activate Away mode to instantly reduce setpoints through the home to your desired level with a single click.
For an even smarter and more convenient solution, use IFTTT to activate Away Mode via geofencing whenever you or the last member of the household leave.
Search Wiser Heat to download