Insights
The Insights page gives you multiple features in a single place. Insights helps you to develop a greater understanding about your heating system and save more energy. To access this feature simply tap the Insights tile at the top of the Wiser Heat app homepage.

Turn on Eco Mode and Away Mode to discover how much more energy you can save per month.

See how many times you've turned the heating up or down, and learn how external factors affect your home's energy efficiency.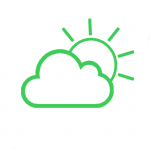 Track your hourly activity and see external weather updates with a tap of the app

Easy access to the heat report for a detailed view of how your heating system is performing
Heat Report
The Heat Report gives you the reassurance that your system is doing exactly what you ask it to. View and compare temperatures across single or multiple rooms.

Track room temperatures, setpoints and outdoor temperatures

View and compare up to 16 rooms

Data available in the app at any point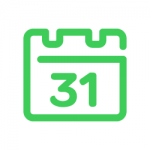 View by day, week or month

Updated daily - start seeing your Heat Report data 24 hours after initial set-up
---
Explore more smart features