Start with better home heating
There's plenty to love about the Smart Room Thermostat, which provides control over a given heating zone via its simple touch interface. Our wireless thermostat allows you to check the room temperature and current setpoint, boost and reduce setpoints to override schedules for up to three hours, and is the poerfect partner to the Wiser Home app.
From weekend lie-ins to holiday time, it's easy to keep things toasty in the winter and save the pennies when you're at home, helping you to reduce your carbon footprint.
It even slots seamlessly into your whole home heating system. See more about our Wiser Thermostat Kits below.

Totally wireless, with table stand and wall clip included

Total control from your Wiser Home app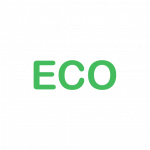 Energy saving modes to stay on top of your energy use

Fully compatible with Amazon Alexa and the Google Assistant

Capacitive touch buttons to boost/adjust temperature

Helpful humidity sensor
Part of a Wiser world
Smart thermostats help you save on your heating bills and help save energy for the planet at the same time. You'll be tapping into the latest smart technology that's easy to set up and install, and to make it even easier, there's always a human to speak to when you need with our Support Team.

Energy-saving modes
Let Wiser get clever for you with energy-saving modes. Eco Mode learns about how quickly your home heats and cools so when you activate it, it can save you up to 2% off your annual heating costs*. Use Away Mode with IFTTT geofencing and you can save 14%**, as it turns off everything from the boiler to the kitchen light when the last person leaves the house. More saved energy, more pennies in your pocket.

Total control from your app
With the Wiser Home app in your pocket, you've got total control over your home's heating and hot water. You'll have handy Wireless Heating Controls, plus access to the Insights & Heat Report. This report gives you real-time feedback on your energy management - great for making smarter savings now and investing in the future of the planet.

Alexa: set the lounge to 19 degrees
Your room thermostat works with Amazon Alexa and Google Assistant. Just say the word and they will be turning on the hot water for a bath or switching off the heat in the kitchen. Because our innovative technology supports your home needs as your lifestyle evolves, you can add even more functionality - like geofencing using IFTTT integration so you can save energy by turning off the heating when you leave the house.
---
---
Sign-up
Sign-up to our newsletter for the latest energy saving tips, product news and special deals from Wiser.