Doer-upper. DIYer. Wiser.
We all think about how we'd change our homes; perhaps more space for a growing family, or improving heating efficiency and comfort. A 2020 Home Renovation Nation Report by mortgage comparison site money.co.uk, found improving comfort while spending more time at home was the top reason 63% of homeowners invested in their home last year.
Smart heating by Wiser is an easy upgrade for practically any boiler system, packed with features to maximise comfort and efficiency, in affordable kits to keep your project on-budget.
1. Automated Smart Heating
Set personalised schedules, adjust heating from anywhere via the Wiser app, control heating with voice commands and automate Away Mode using geofencing to save energy.
3. A Low Cost Investment
Typically 50% of household energy use is due to heating. Better control of your heating using Wiser kits and bundles means more energy saved, lowering bills in the long term.
DIY enthusiast? Watch top DIY YouTuber Charlie DIYte as he guides you through his own Wiser installation step-by-step
Watch now
Buy your Wiser System from the Wiser shop
Extended 3-year warranty

30-day no quibble money-back guarantee

Free delivery & returns
The Wiser Family
See how a growing family benefitted from smart heating as part of an extensive home renovation.
Happy customer. Recommender. Wiser.
See how real customers across the UK benefit every day from the automation and efficiency of smart thermostats.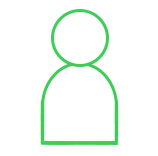 The Renovation Sisters
DIY-loving sisters from Basingstoke took their ex-council home back to bare bones, learning skills and reducing costs. Wiser's efficient multi-room control is the perfect partner for these innovative homeowners and their renovation.
"One of the key benefits for us is that we can fully control the heating from the app, and that we can also change the temperature through our Echo Show with voice control."
- Alex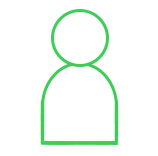 Turning A New Build Into A Home
Becki wanted better heating control in her new build in Shifnal, Shropshire. Smart thermostats by Wiser provide the convenience she was looking for to help her enjoy better comfort and efficiency.
"The whole system has helped put my mind at rest when it comes to rising heating bills, I now have much more insight into how much energy I am using each month and hopefully this helps me save money over time."
- Becki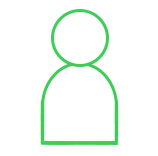 Renovating No. 88
Jess and Brad added Wiser to their 1930s renovation project having already rewired electrics, upgraded the plumbing and redecorated, future-proofing their family home to ensure total comfort and efficiency.
"The Wiser system definitely makes life that bit easier and as a busy mum to two young children and a puppy, that's a winner for me!"
- Jess
Energy saver. 5 star reviewer. Wiser.
Wiser customer Lynne Russell's energy consumption dropped a staggering 30% from 944kWh the previous year to just 659kWh for the same period, a full year since installation.
"I wasn't sure whether this would benefit us at first but I am so glad we converted, as it's so simple to use and extremely versatile."
- Lynne Russell
Easy to install and set up, had it fitted 2 weeks now with the geofencing for Away Mode and it works brilliantly turning the heating off when away from home, etc. According to the app I've so far saved around 22% energy usage" 
- Wiser customer via Amazon
Fantastic money saving tools!"
- Wiser customer via Amazon
"So simple to swap out with original and once set up fantastic to use. We have it set at 16
°C
then just boost it now and again saving a lot of money on heating now." 
- Wiser customer via Amazon
"The system is great value for money and it saves energy by enabling you to have full control, no unnecessary heating of rooms." 
- Wiser customer via Amazon
Whenever there has been any need for support, trivial matters the support team were straight onto it, even during a weekend. Has saved ALOT of energy! Fitted to a 40 year old oil boiler." 
- Wiser customer via Amazon
Buy direct from us for free delivery and an extended 3-year warranty
Buy direct today